Poles - Salomon MTN Outdoor Review
As a splitboard poles are a necessary tool to get up the mountain but on the way down they are always in our way and only in the already most uncomfortable situations we need them. Never the less when buying new poles there is certain things you need to look out for as we discussed in our blog a view weeks ago.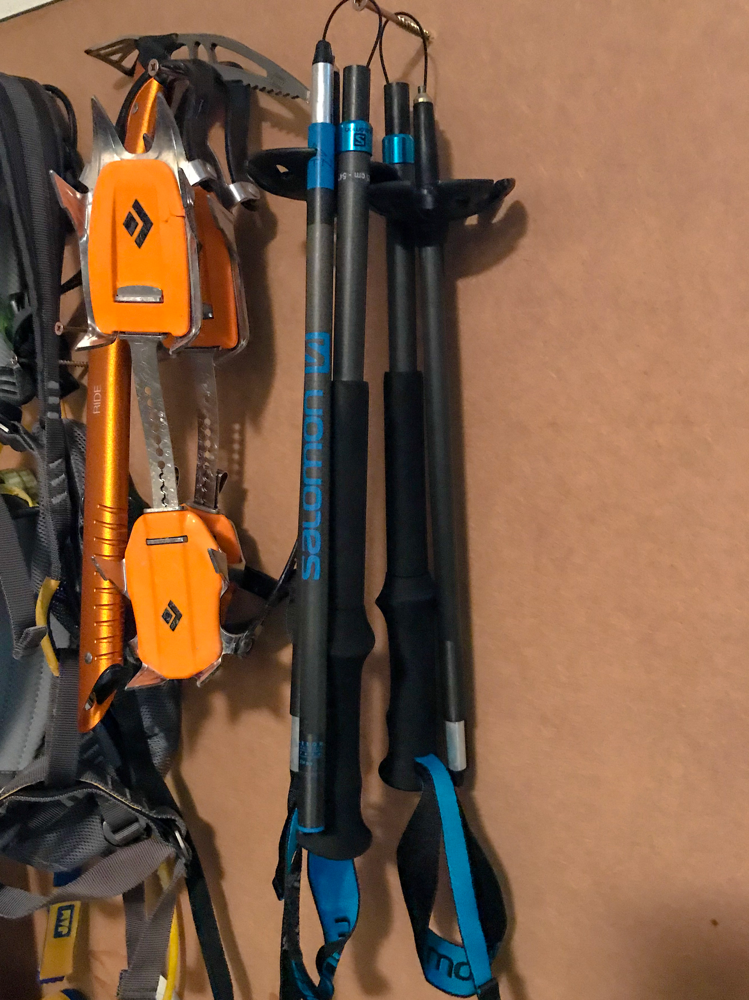 Salomon MTN Outdoor 3 Parts Carbon Pole
a foldable carbon pole with three parts connected by a cord. 
Weight
Around 250g per Pole is very light. At least for us splitboarders, this is only because Salomon used carbon shells to create such a light pole. Carbon tends to get brittle especially when its cold. So this is a disadvantage to aluminium poles, which tend to bend. But if aluminium poles bend there almost impossible to get back straight again and therefore there is no chance to assemble them again. 
packing size
The MTN Outdoor has a folding system, wich is good because it is easier to de- & assemble. When it comes to packing i prefer the standard pull out system, as it has a smaller packing size. With every system comes pro & cons. The normal pull out systems can get dirt between the shells making it almost impossible to assemble them. I thin if you find a good system to store it outside on your backpack the little bit bigger packing size does not matter.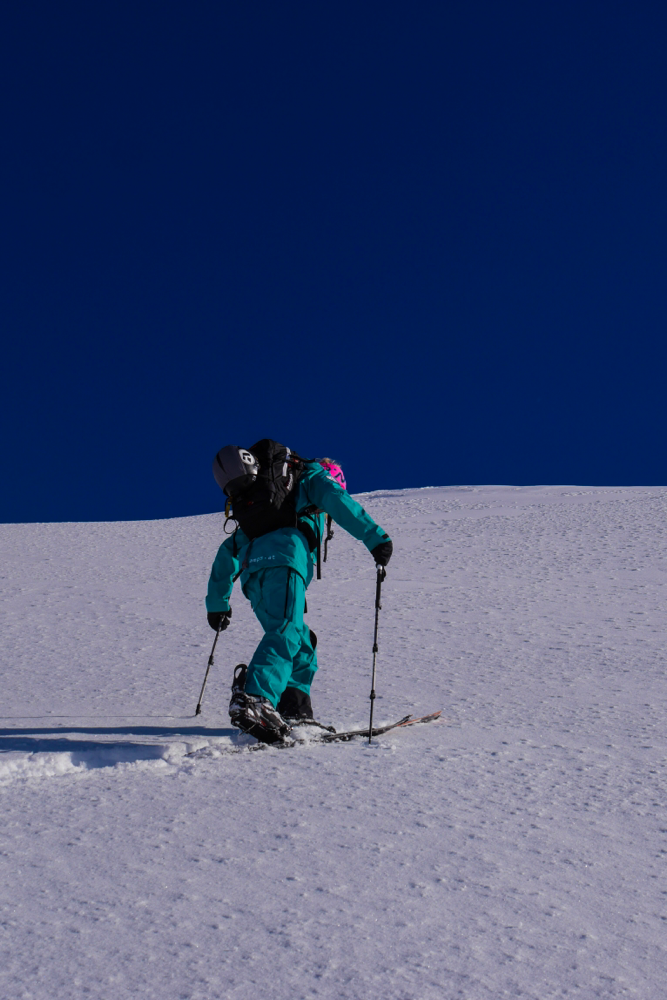 Ergonomy
You wouldn't think how much a wrong weight distribution throws you off. It is similar to your splitboard it is not about the total weight it is about the weight distribution, arms and legs get tired if they have to carry to heavy equipment directly. This pole has a very good weight distribution and the handles feel good in your hand.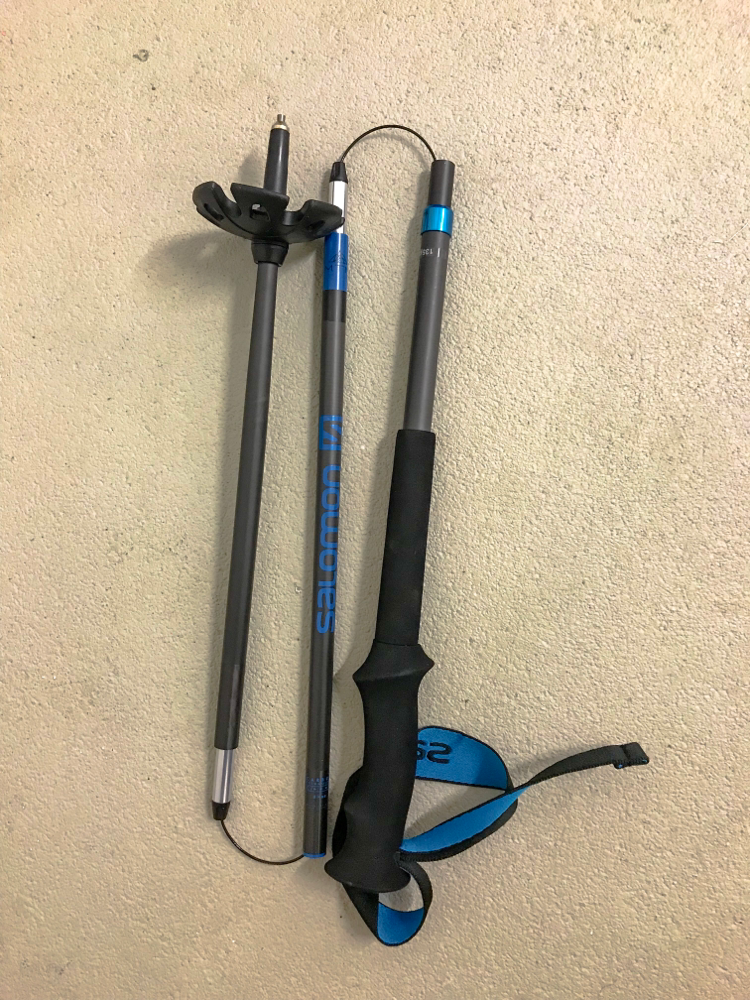 summary
If you want top of the line equipment there is no way around a pole like the MTN Outdoor. They are super light, easy to pack away and good to hike with. Only downside is the price and maybe a little bit the bigger packing size wich we didn't find disturbing because we mounted the poles on the outside of the backpack.