Splitboarding in Lebanon
Splitboarding in Lebanon...Not the first place that springs to mind when you're planning your next trip.
We received an email from the Skiing Society of 'Mzaar' Ski Resort, which is the biggest ski resort in Lebanon. Inviting us to go along, participate and set up a boarder X together with the Atomic Freeski Team. 
First two things that came into my mind on receiving this exciting and intriguing invitation: will there be powder we can ride?
And a general concern:
Will it be safe, as Syria is quite close by? 
After some research we found out that you can ride powder in 'Mzaar' and sometimes there is a lot of it! But the general question still remained... is it safe enough to go?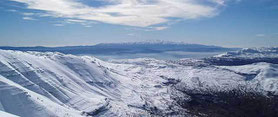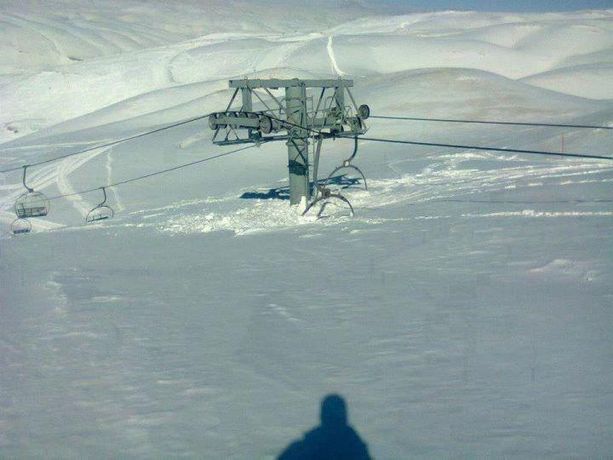 After talking with the Austrian government to decide whether it is safe enough to go, we learned a little bit about how safety is categorised in countries world wide. Austria categorises travel risk in 6  different levels (1 = good, 6 = baaaad!); Lebanon has a general level 3 and partial level 6 for some areas, which is quite scary to hear!
So is it Safe enough to go or not?
An amazing once in a lifetime opportunity or a stupid idea? 
Nowadays it's much easier to get information on a country as well as information on its terrain. However for Lebanon we are finding it hard to get a rough idea of avalanche danger, it is also very hard to get hold of maps which would help us to start roughly planning some tours. All we know is that the lifts are quite old but slightly more expensive than we initially thought (65 Euros per day), it is the biggest Ski Resort in the middle east and sometimes gets a lot of snow!
From pictures the terrain looks amazing; steep with a lot of rock ledges. 
The travel risk level is a little concerning but only in some areas, for the most part it seems to be ok.
Stay safe??
stay tuned...
Gerwin