Lebanon, a Country of many Faces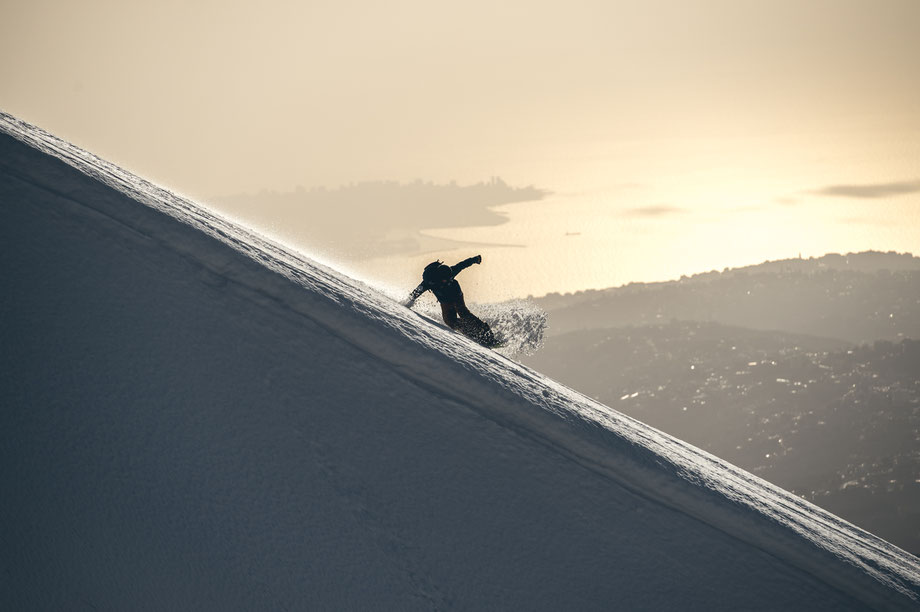 The last Blog was left on a bit of a cliff hanger, to go to Lebanon or not?  'An amazing once in a lifetime opportunity or a stupid idea?'
We ignored the latter, instead going on "an amazing once in a lifetime opportunity!". So we travelled to Lebanon to go splitboarding, to get to know and explore the culture and of course to experience something new to us!
Ready for every scenario, we even brought our ice axes, crampons & below zero sleeping bags. Because... Well you just never know! I was travelling with two members of the Atomic Freeski Team; Ager Stefan & Johannes Rohrmoser, as well as  Andi Vigl our Photographer who captured all of our trip in amazing photographs, some of which I have added into this blog.. thanks Andi! 

After we landed in Beirut some of the first things we noticed were: Heavily armed military, crazy traffic and houses with bullet holes, which looked like Swiss cheese there were that many bullet holes!  
Heading towards Beirut Harbour the old buildings slowly began to disappear and were replaced with new architectural buildings and very well looked after traditional buildings, we saw churches next to mosques but the heavy military presence was still all around. 
The temperatures in Beirut were really warm we only needed to wear our shirts whilst exploring here! So it was really hard to imagine that there was a ski resort near by.
The drive to the resort 'Mzaar' took us along the coast and then up hill, were the temperatures slowly began to dip and get colder, now able to see snow for the first time in an Arabic country. En route we stopped at a local food shop, got some coffee from a nice guy 'Josef' who was the local barista, such a proud barista that everyone had to watch his whole coffee making process, we also got to know a little bit (a very little bit) of the Arabic language such as;
شكرا (Shukraan) - Thank you
طازج (Tazij) - Fresh
As we approached the resort we saw a ridge with three great looking lines, and later discovered this ridge stood right in front of our door, we aptly named these lines "Homerun".
The next day we set about exploring the ski resort but not before we met Charbel (No.1), who introduced us to a traditional Lebanese breakfast, a wrap filled with cheese, a mixture of spices and/or meat, which was a very welcome and very tasty breakfast to start off our day!
The resort was way bigger then we initially thought, and is divided into three sections. The lifts are old but still good and working well, and the lift tickets are a little different to what you see in Austria/Europe, Its literally a sticker that you stick onto a metal clip which is then clipped to your trousers.
We went up to 'Mzaar Peak' which is the highest point of the resort, from here you have an amazing view in almost every direction and it was so peaceful. And being so close to the Syrian and Israeli Boarders (which was still a strange feeling for us), you would never have known that there is a war 30 km away. We felt sheltered and safe in Mzaar (lucky for us, but so sad thinking about the people caught up in all the trouble not too far away.) The people in Lebanon and more specifically in Faraya (the town we stayed in) are super friendly, helpful and humble people. 
From 'Mzaar Peak' we saw this really long east face, approx. 1000 metre vertical drop (top right picture). The problem with going down this was we would've ended up in a completely different valley, but our friends had a solution to this! A car would pick us up and drive us back to 'Faraya', however what we didn't know was that the drive was 45 minutes, and this wasn't the only face we had seen. But we decided to do it anyway! We also saw loads of smaller faces that were reachable from the resort with shorter hikes. 
Over the next two days we did a lot of hiking, went down the "Homerun" faces, tackled the big 1000m face we had spotted toward the east and explored the culture of Lebanon.
The terrain provides a lot of opportunity for freerider's and backcountry addicts, in the resort there are short lines and loads of wind lips to hit and outside of the resort there are a lot of big and long faces to ride! 
Lebanon has a high percentage of Muslims and Christians, the area where we stayed was majority people of Christian faith. And back home you're used to seeing crosses on the peaks so we figured it wasn't unusual to see them here as well. The only difference is that in Lebanon the crosses are on every single higher point through out the mountain range. Initreaugued to know why we did ask, but I guess its the same as back home in Austria.. some things are just the way they are and nobody really knows why.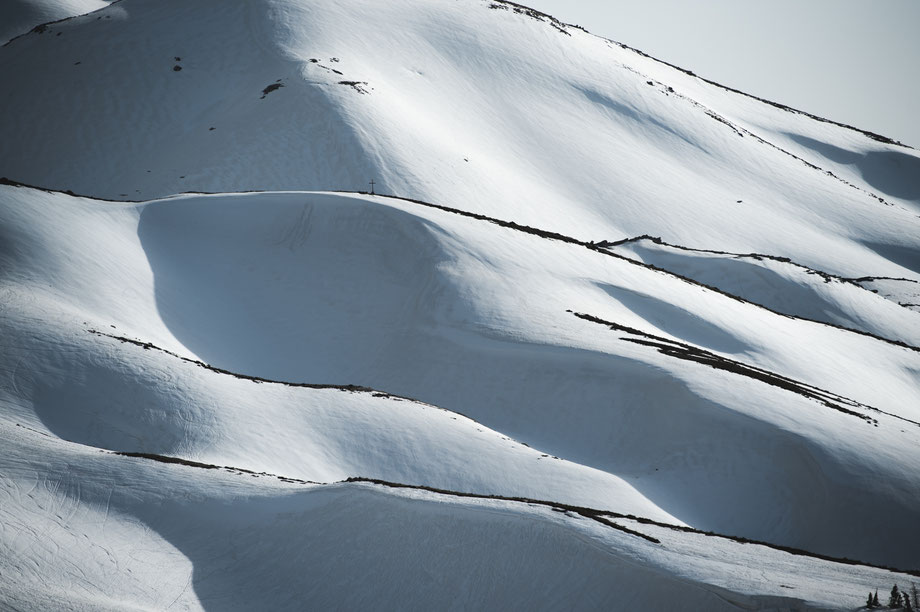 At the end of our last day in Faraya we hiked up our "Homerun" to do one last sundowner tour.
After a long hike up the back of the face, where we had to carry our boards because of the lack of snow, we were greeted with an amazing view and able to see all the way across into Beirut and even the sea! This paired with an amazing sunset was simply incredible and an amazing tour to end our stay in 'Mzaar'.
The last night of our stay in Lebanon was spent with our hosts in Beirut where we enjoyed the night life, people and food.
Lebanon is an amazing country and well worth the journey, a journey which I will always remember!
Where else in the world can you go snowboarding, surfing and enjoy real fresh humus in the same day? The people and the hospitality we received from them was always so friendly and welcoming. They could never do enough for us and always wanted to help and advise us. Thanks to Charbel (no. 1), Charbel, Fady, Fady and all the the Charbel's & Fady's I didn't mention in this blog so far!
Thanks for having us and I hope we get the chance to come back soon. Shukraan!
stay safe!
Gerwin